Shom is the pairing of Shannon Kelly and Tom Okanawe. There are not many hints, but it is a fan favourite.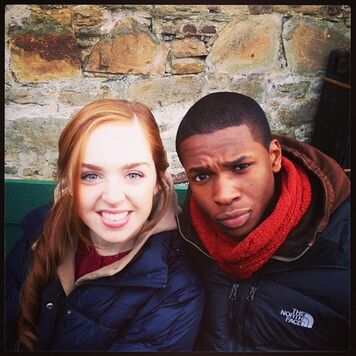 Tom and Shannon stand together in the woods waiting for Maddy
Tom carries Shannon out of the fire in the science lab
Even though Tom is beginning to form a crush on Maddy, he is still awe-struck when Shannon changes into a dress for The Three Ks' party, even though she insists it's "just a bit of make up".
Tom convinces Shannon to go sing at the Lunar Fair.
Tom helps Shannon even though it means betraying his friends.
Tom stands up to Jimi for the key to save Shannon. This is the first time he has truly stood up to him.
Tom gives Shannon a piggyback
Tom holds hands with Shannon when their in the open field and as the climb up the slope to Maddy, Rhydian, Daniel, and Emma.
They both agree and convince Rhydian to ask Maddy out, showing Tom is over Maddy.